Many patients have concerns regarding their appearance, and a buttock lift is a relatively common procedure that can be used to address many of these concerns. Over time, people may develop excess or sagging skin around their buttock region. This can develop due to gravity, genetics, weight loss, or the normal aging process. During this procedure, the skin will be raised and tightened around the buttock region. This will make the area appear less wrinkled or saggy and give patients the appearance that they're looking for.
more information coming soon - call us for a consultation
What is a Liquid Buttlift (Booty Pop)?
The Booty Pop procedure is a minimally invasive, non-surgical butt enhancing treatment that utilizes a series of strategically placed FDA-approved dermal filler injections to lift and reshape your glutes instantly. It can offer a great alternative for people who are not good candidates for surgery or who simply don't have the time to allow for recovery from it. Iani's patented technique uses a cannula to inject filler in specific areas and create instant bulking, filling, and scaffolding for shapely results you'll love.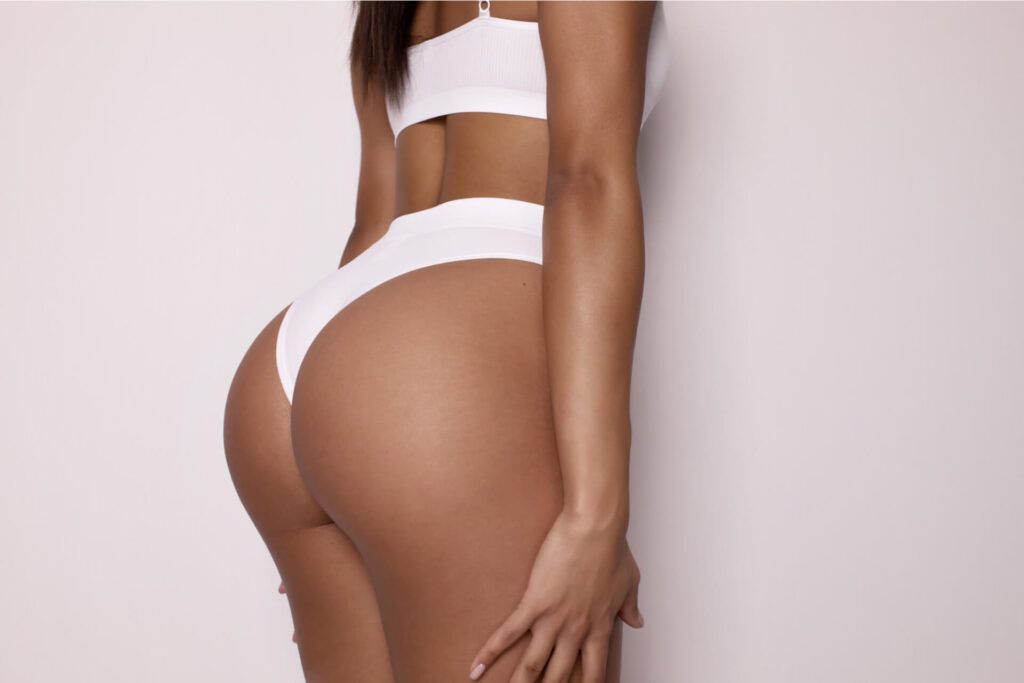 Consultation Fee: $500
A consultation is required prior to treatment. During your consultation, we will build a treatment plan and discuss how much product is needed to achieve your desired results.
Will I need more than one treatment?
While many patients experience desired outcomes after only one treatment, it may take more than a single session to achieve optimal results. Most fillers do dissipate over time, so to maintain your "bootiful" results, we may suggest scheduling additional injections down the road. We'll map out a tailored treatment plan when you come in for your consultation.
Are There Any Side Effects?
Common side effects include swelling, bruising, redness, itching, and pain at the injection sites. These effects are typically mild in nature and generally resolve quickly on their own. Though rare, prolonged swelling, firmness in the injection area, or infection are possible. Iani will thoroughly go over all potential side effects and make sure you have a clear understanding of what to expect during your consultation.
Is There Any Downtime?
While results are instant and you're free to go on with most of your daily activities, we recommend no pressure be applied to the injection site for about 48 hours. Also, minimize any strenuous activity and avoid sun and heat exposure for about a week. Bruising is the most common side effect and typically subsides in a week. By comparison, there is usually about six weeks of downtime needed for a surgical BBL.
After your treatment, avoid the following for the next 24-48 hours:
Saunas 
Intense Workouts
Tanning Beds
Any Facial Treatments (facials, lashes, etc.) (try to avoid all facial treatments for two weeks)
Starting at $6,000 - call us for more information